Testimonials
Mark Gerber, Alfa Laval, Manager – Process Technology Manager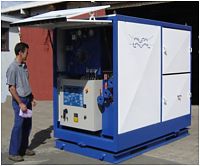 Alfa Laval www.alfalaval.com has been working with C-Mac for many years now and I have found C-Mac management to be proactive, technically competent and helpful in their approach to business.
Customers who had purchased IOT's to date had been either servicing or in many cases neglecting their equipment and an approach from C-Mac about doing service work on IOT units seemed appealing and a agreement was put in place.
Due to C-Mac's enthusiasm and expertise and ability to work closely with my sales staff our non-core IOT product has been enhanced and Alfa Laval are now considered the Australian market leader in the insulation oil treatment field.
Brett Jones , Visy Speciality Plastics, Engineering Manager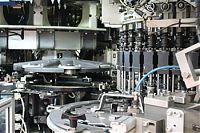 Dear C-Mac,
I am writing to you to inform yourself and future clients how pleased we are with your Engineering services.
Visy www.visy.com.au have been using C-Mac Industries for around 2 years now and are very pleased with the service and quality that you and your staff are providing. There is no task to big or to small that we have given that has't been returned in a timely manner and to high quality and a very competitive price.
We mostly work closely with your machine shop especially your manager Lucas Rigg to re-engineer components that we can only usually get from overseas. We have used C-Mac's services for major breakdowns and repairs as well with items returned when promised or if not, before. I would be more then pleased to pass my recommendations and experiences onto any future customers you may have.
Looking forward to be working with you and your staff now and in the future
Antony Howell-Smith, Spill Station Australia, Sales Manager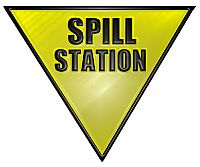 I would like to express my appreciation for the job that C-Mac completed for us at Spill Station http://www.spillstation.com.au/ earlier this year.
Matthew Connelly was great and fully understood the deadlines that we were working to, at a time of year (just after New Year) when it is hard to get an urgent job completed.
They completed the job within the deadline that we requested and the workmanship exceeded our customers' expectations. I would not hesitate to offer C-Mac any future work or to refer them to our clients for similar or any type of work, I will also be considering C-Mac for some products that we get fabricated locally. Thank you for the work and service. It's something that is sadly lacking in Australia nowadays.
Barbara Simcock - Orchid Hobbyist at Kurrajong
My C-Mac shade house has made looking after the many different orchids in my collection much easier. The benches are a good width and height and the various parts of the shade house fitted together well and the completed structure feels solid.