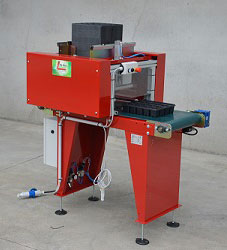 Da Ros pot and tray Destackers are mainly used in nursery and horticulture Industries. For destacking shuttle trays for pot insertion, thermo formed trays, seeding trays, polystyrene trays and even shuttle trays with packs already inserted.
The Destacker is an electro-pneumatic operated machine and places trays using mechanical stops.
Different types and sizes of trays (also with staggered holes) can be used with the machine, as each machine is designed and manufactured based on the type and size of trays or pots to be destacked by each customer.
(Samples will need to be supplied to Da Ros prior to manufacture of the destacker and for proof or test running prior to dispatch).
Destackers are very often used in conjuction with labeling machines.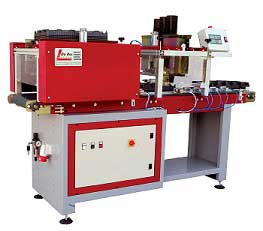 With its electronic speed control and high production rates, the destacker can directly feed seeding or transplanting lines and eliminate storage, repetitive, manual, and time consuming handling.

Machine Parts

Tray transport belt
Trays destacker
Single or double pots or packs destacker
Click on the image on the right for technical information located on Da Ros website:
See videos below on how the machine works

Why purchase Da Ros Destacker from C-Mac
Local technical support & maintenance
C-Mac is an approved Da Ros partner for Australia with direct and established contacts within Da Ros to obtain spare parts and technical support.
Da Ros brand is world renown with many years of experience and a proven track record. Established leaders in the field of nursery automation equipment
Italian made quality
Click here and go to Da Ros website to see more specifications
To know more about Da Ros automation products,
Call us on (02) 9631 6000 or