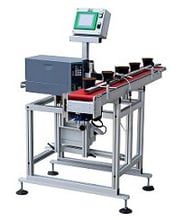 The Da Ros labeling machines are mainly used in the nursery and horticulture, industry. Prints and places labels on the last pack or pot in the destacker before placing them in a shuttle tray or into single pots.

The labels' graphics can be designed easily on the machine using the touch display screen attached to the equipment. No additional computers are required. Just simply insert any text (including fixed and variable text) graphics, and the design is completed.

With its high rate of production and electronic speed control, the labeling machine can be efficiently used on seeding or plant transplanting production lines. Easy adjustments enable changeover for different pot types and sizes to be ran.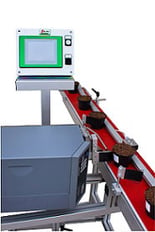 Combining different Da Ros equipment modules together like the Destackers and labeling machine eliminates a lot of repetitive and time wasting manual handling.

Machine Components:
Tray destacker
Packs destacker
Thermal transfer printers
Label applicators for packs or trays
Click on the image on the right for technical information on:
See videos below to see how the machine works
Why purchase Da Ros Labelling Machine from C- Mac
Australian technical support & local maintenance
As an approved Da Ros partner in Australia, C-Mac has direct and established contacts within Da Ros to obtain spare parts and technical support.
With many years of experience and a proven track record, Da Ros's brand is world renown and it is an established leader in the field of nursery automation equipment
Italian made with high quality
Click here to go to Da Ros website to see more specifications.
To know more about Da Ros automation products,
Call us on (02) 9631 6000 or