Sheet Metal Fabrication Gallery

C-Mac has been providing reliable sheet metal products and services for over 50 years. Our Sheet Metal Fabrication team has manufactured various metal products by utilising our advanced (CNC) machine to bend, weld, and cut. We also have full access to the modern gear grinding facility in Sydney NSW.
We can handle your Sheet metal and Fabrication jobs no matter how small or how big it is. C-Mac's metal fabrication specialists will pay close attention to your projects' deadline and deliver the job on time as well as making sure that you are happy with the outcome.
Our quality workmanship and short lead times are our competitive advantages. C-Mac's state of the art facilities and committed staff ensure that your work is in safe hands.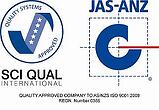 C-Mac's Sheetmetal Photo Gallery
We provide innovative and specialised sheet metal products to our customers. Our Sheet metal and Fabrication draftsmen can not only create prototype for you, but also modify your existing product to suit your specific needs. C-Mac can also offer in-house CAD drawing services to which allow you to see the finished product before it is produced.
Feel free to look through our Sheet Metal Product Gallery and click on each image below to see more of our products. This gallery includes photos of Sheet metal, Metal Profile Cutting, and Product Diversity made at C-Mac.
If you are interested, you can talk to our Sheetmetal Specialists. Call (02) 9631 6000 OR