Acoustic Case Studies
NSW State Transit Authority - Natural gas compressors for refuelling buses.
In partnership with equipment supplier BAUER KOMPRESSOREN Australia and engineer Mr Ken Scannell from Noise and Sound Services. CMAC provided a full acoustic enclosure package for the compressor cells including pressure regulated cooling and ventilation system with inlet and outlet silencers.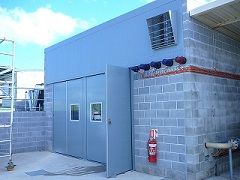 BlueScope Steel - Blast Furnace Discharge Stack Silencers
Under the oversight of Brendan Moss (Senior Process Engineer of BlueScope) The design conditions for the Snort Valve Silencer was 350,000 Nm3 per hr at 440 kPa (g) and 220 degrees Celsius. The Equalising Silencer was designed for an operating pressure of 250kPa (g) at 70 degrees Celsius and was designed to vent the gas from the blast furnace raw material charging system before another charge was fed into the furnace.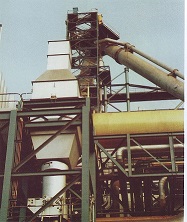 Fox Studios –
Sydney Water –
Atlas Copco –