Industrial Noise Control Engineering
Commercial and industrial noise emanate from industry, commercial premises, office blocks, shops, mines and quarries and some farming activities. Recreational noise can come from restaurants, hotels, entertainment clubs and neighbourhood areas while industrial noise usually is from industrial machinery which produces intense sound levels.
Usually this noise is between 75 and 85 decibel and has a greater impact on people than noise generated from commercial premises.
According to Work Health & Safety Perceptions Manufacturing Industry Report, noise has been reported to be the second most common hazard exposure (58%) while the most common exposure reported by manufacturing workers was exposure to airborne hazards (64%). Therefore, the nosie issue in manufacturing industry should be known to protect staff.
INDUSTRIAL NOISE LEVELS recommended in the "NSW Industrial Noise Policy"
The document published by "Environment Protection Authority" has suggested the acceptable and recommended maximum industrial noise level dB(A) during day, evening and night for the indicative noise amenity area below:


Rural, suburban, urban, urban/industrial Interface – for existing situations only
School classroom – internal
Hospital ward – (internal & external)
Place of worship – internal
Area specially reserved for passive recreation(eg. National Park)
Active recreation area (eg. School playground, golf course)
Commercial premises
Industrial premises
Click here to see the table/data from the report.

Why Industrial Noise Control Engineering?
Ongoing noise disturbance affects human health. Noise from businesses has a huge impact on local communities. It not only disturbs sleep at night, but also does harm to the workers at the workplace. Excessive noise may cause sleep deprivation, anxiety, and stress.

Noise exposure is the commonest preventable cause of occupational hearing loss. Whilst occupational noise induced hearing loss is entirely preventable, once acquired it is irreversible.

Excessive industrial noise is a big issue for business to comply to the Australian Work Health and Safety (WHS) legislation. The hearing impairment caused by noise, usually occurs over a number of years and generally involves more than one employee. Industrial noise pollution has been the cause for many workers compensation claims for hearing loss.

Therefore, it is more important now than ever before, to look after peoples hearing and avoid costly compensation claims. It is now a duty on persons conducting a business to meet legislation on requirements; for noise levels and provide effective methods for controlling noise in industrial and commercial environments to meet

Australian Workplace Noise Standards

.


How to solve Industrial Noise Pollution Problems?
EPA (Environment Protection Authority) sets standards for industry noise to provide a balance between protecting community wellbeing and amenity near industrial premises, and supporting the social and economic value of industry.
Work Health & Safety Perceptions Manufacturing Industry Report shows that most of workers (73%) with self-reported exposure to noise were provided with ear muffs and ear plugs and other types of controls such as isolating noise, purchasing quieter machinery.
The most common techniques to protect noise from industrial equipment is isolating noise by utilising noise controlling products such as shock mounting source equipment to enclose or isolate noisy equipment/operations, acoustic products to enclose or isolate personnel, operators and technicians as well as provision of ear protection equipment.
What C-Mac Industrial Noise Control Engineering provides?
C-Mac manufactures and distributes a variety of quality noise control products and noise control systems/structures to solve the noise problems for your unusual and complex noise control applications.

We are able to provide customized industrial acoustic products in a timely and cost-effective manner. With C-Mac, your specific project needs and performance goals will never be compromised, it is not always simple to fit into a standard product offering or pre-conceived solution.

C-Mac's properly designed noise control and sound proofing products and installations will solve your excessive noise problems. (See below for specific applications). Our experience and expertise ensures that all installations are designed with the comfort of both the users and their neighbouring businesses/community in mind. Therefore, additional noise control works are no longer required after our initial installation to meet WH&S or EPA requirements.

Industrial Noise Control Products: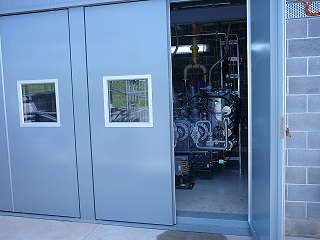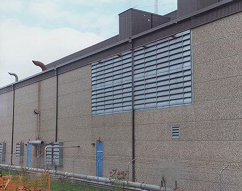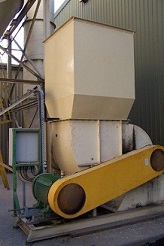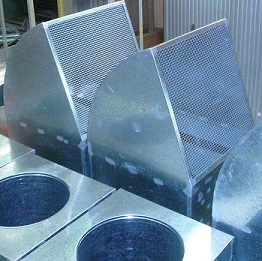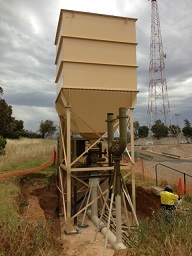 C-Mac (acquired Accord Corporation in April 2014) supplies a range of acoustical items including:
C-Mac Industrial Acoustic Products Applications
Power Generators, Pumps and Compressors, Granulators, Gear boxes, Punch Presses, Grinders, In-Plant Offices and control room (Personal Noise Shelter), Fans and blowers, Audio-metric rooms, Noise Relief rooms, Machine Enclosures, Movable Wall Systems, Barriers, Screen Walls, Electric Motor Enclosures (Motor Muff)

Machine rooms, Acoustic enclosures, Plant and equipment facilities, Control rooms, Personnel access doors, manufacturing buildings.

1. Acoustic enclosures are generally manufactured with louvers e.g:


Air conditioning air intakes
Generators & power generation equipment air intakes
2. Plant room(s) / workshops and factories may require louvres - Most air conditioning rooms need air ventilation and require special acoustic louvers fitted. Louvers are static and come in two types


Singular - 300mm depth or wall thickness
Doubles with herringbone design - 600mm depth or wall thickness
3. Cooling tower inlet attenuators (mechanical equipment)
4. Outdoor air ventilation systems
5. Refrigeration plants
6. Screens



Industrial centrifugal and axial fans, Plant room ventilation (air inlet and outlets), Dust extraction systems (dust control equipment), Air compressors, Exhaust plenum chambers, Air conditioning installations (plant rooms), Cooling towers (silencers), Positive displacement blowers, Diesel engines driven generators and other machinery, frequently used in conjunction with Acoustic Enclosures, Silencers for exhaust fans (Motor cooling fans), Power generation equipment, Outdoor air ventilation systems, Refrigeration plant, Fans (Rectangular and Circular) and blower inlets and outlets, Gas Turbines, Compressors, Roots Blowers, Steam and Gases, Reactive Silencers, Air relief silencers, Vent and Blow down silencers for air.
Why use C-Mac Accord Acoustics for Industrial Noise Control Engineering?
High Quality
• Experts in acoustical engineering for over 50 years
• Guaranteed performance and satisfactory results
• ISO 9001:2015 Quality certified
Short Lead Times
•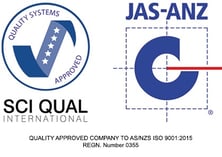 Sheetmetal Fabrication and Engineering in-house support (over 50 years)
• In-house designers with years of manufacturing experience
• Committed to quick response and delivery
Customisable and Flexible
• All products made to suit customer specifications/requirements
• Various materials, colours and finishes supplied
• C-Mac offer professional site erection & installation of any type of product in a timely, professional and cost-effective manner.

Click here for Acoustic Products Case Study

All of our Accord sales engineers and staff are experts in noise control solution design and have broad based field experience. If you have any questions, or just need to discuss the possibilities, we are ready to help!
Click here for "Plant & Equipment Finance"
Contact us on 02 9631 6000 or