CNC Machining Sydney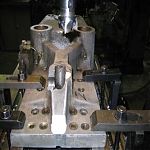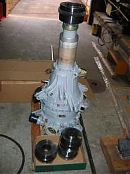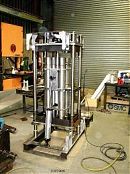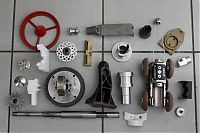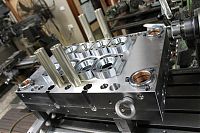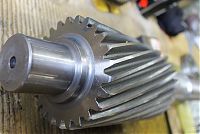 Precision Engineering, also called CNC Machining, is a commonly used process in engineering shops for machine components/parts to certain sizes and shapes. It is a part of the manufacturing proceedure of many metal and plastic products. Precision machining can also be used on materials such as wood, plastic, ceramic, and composites etc.

Within C-Mac's engineering department (sydney based), we provide precision machining, turning and milling services by utilising CNC (Computer Numerical Control) advanced machinery and milling machines sometimes known as machining centres or mills. CNC Lathes, and other cutting machinery are also utilised throughout the process.
For over 50 years, C-Mac has been providing this service for different industries. Customers' satisfaction is always our first priority. Whether it is a small part or a big machining project, our proven engineering capability would meet your requirement and provide the best solution.

When it comes to new components and parts quality, accuracy and consistency are always what we at C-Mac are after, Our experienced machinists trully understand your milling and turning needs and always provide what is asked for and needed, to guarantee your long term benefit.
C-Mac strives to ensure that your new precision parts will fit accurately into your machinery and work well for a long period of time. Not only our advanced equipment but also our dedicated engineers make sure that your jobs are in safe hands. Our recording system also helps to document your job, which saves your valuable time and eliminate costs and mistakes when re-ordering in the future.
The following materials are used for engineering parts:
Stainless steel, copper brass, incolloys, bronze, alloy steels, aluminum castings and steel forgings;
Plastics, felt and synthetic materials including polyurethane and rubber;
High tensile and hardened steels (range of steels held in stock).
Examples of CNC machining parts in-house
1. Gears such as spur gear, helical gear, worm gear, herringbone gear; sprockets etc;
2. Pins, pulleys, fittings, threading, rollers, screws; shafts including couplings;
3. Piston control valves, brass inserts, neck rings, shaft sleeves, hose connector, nuts (domed, elbow, lock), nipples, nozzles, sockets, rods, bleed screws, studs, plugs, pistons, rivets, valves, spindles, bolts, tubes
Reasons to Choose C-Mac as your service provider
High Quality Workmanship
Short Lead Time
Milling and engineering shop with design & fabrication support "in-house"
Quickly respond to your specific requirements with flexibility and efficiency
"Part ID" computer software uniquely keeps your records and saves your time when re-ordering.
Customer Satisfaction is Priority
With up-to-date skills, continous onging traing and over 50 years of business experience, our dedicated precision machinists are on call/onsite to solve your problems.
All staff are motivated by "Employee Ownership" status and provide world class customer service.
Short turnaround times and on time deliveries are continually monitoed KPI's.
Contact our Professional Engineers on (02) 9631 6000 to make an enquiry OR
A visit onsite can be arranged.