Reverse Engineering Services in Sydney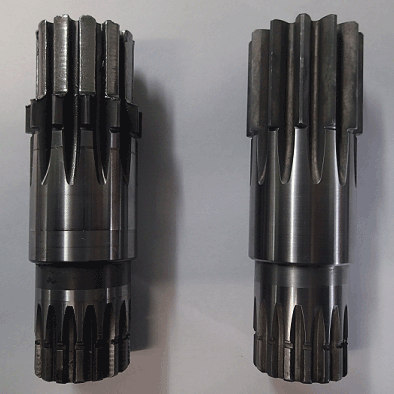 C-Mac has reverse engineered components for over 50 years and many of our customers frequently provide us with nothing more than an existing part. With little or no additional knowledge about the procedures involved in their original production, Reverse Engineering can be carried to re-create a component/s or assemblies.
C-Mac Reverse Engineering Capabilities
Supply C-Mac a worn or broken component, and we will reverse-engineer your product or part, back to the original design, or even improve on its design if requested:
Our highly skilled Machining Engineers take measurements and observations from that part using sophisticated data measuring tools to inspect and establish geometry;
Using many years of experience we analyse how the product performed, what it does, and what components it is made up of and an estimate of material costs is determined.
Our team can then translate those observations into a digital environment by bringing existing physical geometry into extremely accurate CAD files and or solid models enabling creation of a digital 3D drawing record for our customer's component;
Once all the parameters are determined and agreed upon. manufacture and precison engineering/machining is commenced.
Why Choose C-Mac for Reverse Engineering?
Short lead times
Our experienced and skilled team makes every effort to make certain we quickly respond to your inquiry, identify the problems, draw up components, manufacture in a fast turnaround time and deliver the product on time.
Quality Workmanship
As a Quality Assured Company, our quality standards are in line with customer requirements. Many customers keep coming back to us because they believe that their jobs are in safe hands.
Experienced and Expertise
Over 40 years, our dedicated Engineering Machinists have taken pride in solving customers' problems by using their knowledge, skills, experience and expertise. We strive to achieve a continuous and high level of customer satisfaction.
Need to re-create the same components without a original drawing?
C-Mac's dedicated Reverse Engineers and Precision Machinists are here to solve your problems! Contact us on 02 9631 6000 to make an enquiry OR