Reverse Engineering Services in Sydney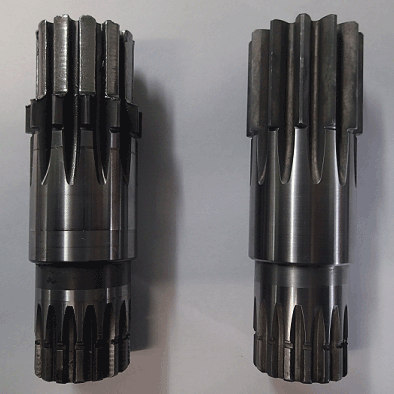 C-Mac has reverse engineered components for over 50 years and many of our customers frequently provide us with nothing more than an existing part. With little or no additional knowledge about the procedures involved in their original production, Reverse Engineering can be carried to re-create a component/s or assemblies.
C-Mac Reverse Engineering Capabilities
Supply C-Mac a worn or broken component, and we will reverse-engineer your product or part, back to the original design, or even improve on its design if requested:
Our highly skilled Machining Engineers take measurements and observations from that part using sophisticated data measuring tools to inspect and establish geometry. Or we can use the latest 3D structured light scanners to directly capture a 3D detailed point cloud.
Using many years of experience we analyse how the product performed, what it does, and what components it is made up of and an estimate of material costs is determined.
Our team can then translate those observations into a digital environment by bringing existing physical geometry into extremely accurate CAD files and or solid models enabling creation of a digital 3D drawing record for our customer's component;
Once all the parameters are determined and agreed upon. manufacture and precison engineering/machining is commenced.