C-Mac Engineering Gallery
C-Mac's CNC Machining and Gear Cutting Services
C-Mac is the leading manufacturer of CNC precision parts and gear cutting in Western Sydney, NSW. Our quality services have been well recognised by our clients for over 50 years.
C-Mac can design, re-engineer and manufacture custom-made components to meet your specific requirement. Our wide range of precision engineering equipment and our committed engineering office staff and workshop tradesmen ensure that your jobs are in "safe hands".
Our knowledge and skills as well as the experience in the engineering industry help us provide what you require along with quality engineering, gear cutting and grinding services.
CNC Machining and Gear Cutting Photo Gallery
With C-Mac's capability, we can handle various jobs from small to large projects. We strive for designing and manufacturing reliable engineering components with reliable and consistent performance for our customers.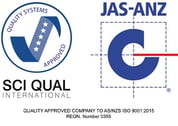 Throughout the years, we have been improving our skills to provide high-quality CNC precision componentry and custom made gears solving our customers' problems without a lot of expense.
You can look at the photos below and click on each image to find more about our CNC Machining and Gear Cutting products and services. This gallery includes pictures of CNC Precision Machining, CNC Precision Engineering, CNC Component Engineering, Component and Part Repair, Gear Cutting. You can also
Talk to our Engineering and Gear Cutting Specialists for further details. Call (02) 9631 6000 OR