Mechanical Prototyping Services Sydney

Concept design services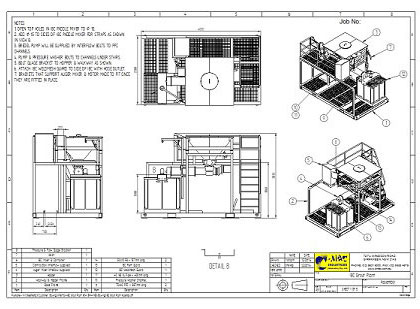 A prototype is an outcome of an electronic development process. Today, there are several ways of developing a product from an idea. One method is to have a prototype using a 3D CAD model. If you have a product design idea in mind, skilled draftsmen and engineers can utilise appropriate 3D CAD models and drawings to make it become realistic.
Computer-Aided Design (CAD) is a key tool in modern engineering design process. It allows the creation of 3D models that are used throughout conceptual design and manufacturing processes. To improve your design, creating a prototype is the best way to evaluate and test your product before production.
Why is prototyping useful?
Whatever product or item you want to produce, prototyping is essential before the manufacture process. Below are some of the reasons.
Achieve more accurate design
Sometimes, your design ideas can be far from the finished product you get. By creating a prototype, it is possible to have an preview version of your product and examine which parts or aspects are needed to be modified to achieve your preferred design.
Detect early signs of potential problems and issues
As you prototype a product, you can easily identify problems that may be encountered as you go into the designing and fabrication process. Solutions can also be provided to enhance your product's functionality.
Before production begins, you can take a glimpse at the fabrication procedure. You can also see if there are steps that can be changed or removed to save production cost and reduce lead time.
Since you can visualise your designs prior to manufacturing them, engineers and developers can give feedbacks from a technical perspective and offer alternative solutions when they spot any issues.
From the reasons mentioned, you may be thinking of getting mechanical prototyping service from a reliable provider locally. If you don't have 3D CAD files or any tool in modern engineering design, C-Mac can provide mechanical prototyping services for you. C-Mac is a reliable manufacturer which provides prototyping services that will meet your specific mechanical design needs.
Why choose C-Mac for your mechanical prototyping?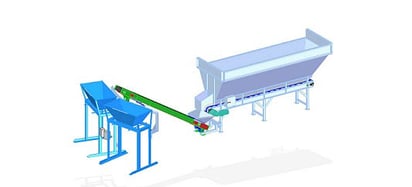 High-quality – In-house prototyping services are available at C-Mac. In every aspect of your design method, C-Mac can assist you until your project is done. Our "highly trained" designers specialise in product development from concept to fabrication. C-Mac's experienced draftsmen can also utilise different software to create drawings and/or 3D CAD models from detailed sketches or concepts.
Fast and reliable – Projects are completed fast without compromising quality. C-Mac is committed to creating accurate and high-quality mechanical designs to suit your specific preferences. C-Mac's quick and efficient procedure results in saving of time and cost.
Excellent customer service – C-Mac provides excellent customer service with a proven track record for over 50 years. Customers can also contact the dedicated person in charge of the design project for better communication and track the progress of the project easily.
One Stop Shop: After the prototyping service, C-Mac also provides metal fabrication services in house to help make the products come to life.
C-Mac will provide mechanical prototyping solutions you need by utilising all the advanced technologies available and team of experience designers, expert engineers, machinists and staff.
For quotes and enquiries, call us on (02) 9631 6000 or