Between15/05/2016 and 20/05/2016, Fabio Camisa, the international sales manager and representative of the leading Italian horticultural machinery manufacturer Da Ros who is now C-Mac's partner, is going to visit C-Mac Industries at our premises at 72-74 Mandoon Road, Girraween NSW 2145.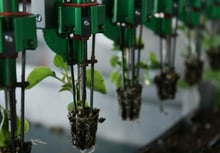 Fabio is an expert in horticulture automation and the international sales manager of Da Ros. Below is a case study about Da Ros and Fabio solving client's transplanting problems:



http://www.hortidaily.com/article/6574/Automatic-transplanter-solves-labour-issues-at-Czech-tree-nursery

Fabio's Presentation at C-Mac in May

Fabio will visit C-Mac on Wednesday 18th of May and train C-Mac on Da Ros's product. He is going to give a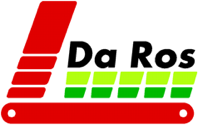 FREE presentation to a small group of people on "World wide horticulture automation and how embracing horticulture automation is the future for Australian horticulture and nurseries" There will also be a Q & A section after the presentation. Refreshments and finger food will also be provided.

Visit C-Mac and explain to him what you are looking for and get some FREE consultation on horticulture automation! Arrange a site visit.

Time: Wednesday 18th of May 5:30-6:30pm
Location: 72-74 Mandoon Road Girraween 2145 NSW
Fee: FREE & Refreshment will be provided

Email Steve at steveg@cmac.com.au or call (02) 9631 6000 to book your seat now.

(If you need some technical Information and or require quotations please contact Steve prior to the event)

*Please Note: Seats are strictly limited due to venue capacity so book yours as soon as possible to avoid missing out.