Sheet Metal Fabrication Sydney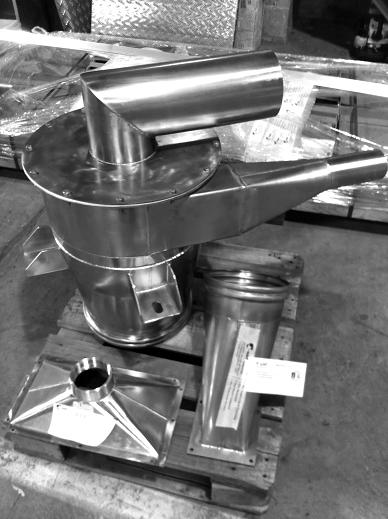 C-Mac Sheet Metal, a large structural steel fabrication and precision detail sheet metal fabrication shop in Sydney, started in a garage more than 50 years ago. The founder was able to fabricate stainless steel exhaust manifolds for inboard ski boats, which were something very special and hard to obtain at that time.
To this day, with a comprehensive range of computerised equipment and machinery to assist skilled tradesmen to fold, roll, shape, weld and finish products and projects, our detailed sheetmetal fabrication workshop is able to provide "innovative sheet metal solutions" by manufacturing items, products and equipment that customers have trouble sourcing or getting designed and manufactured.
Metal Products
Metal products & acoustic products such as Enclosures, Silencers, Louvres, Attenuators; Other custom metal products and components include Transitions, Walkovers, Walkways, Hand rails, Platforms, Cabinets, Frames, Architectural features, Structural components, Building projects and Installations, Cubicles, Tanks, Hoppers, Chutes, Air & dust ducting, Housings, Panels, Racking, Screens, Drip trays, Architectural work, Machine covers & guards, Bench tops, Machinery and many more. (See Photo Gallery)
Metal Projects
Purpose built products as listed above
One off jobs
Metal proto-typing
Emergency break down services
Repair and restore damaged parts
Onsite work
Materials in use
Stainless Steel, Mild Steel, Galvanized Sheet, Aluminium, Zinc Annealed Steel, Structural Steel BHP sections, Perforated Steel, Woven and Wire Mesh, Expanded Mesh, Bisalloy, Zinc, Titan Zinc, Copper, Brass, Plastic, Cast Iron, Incoly, Manganese Steel and more.
Sheetmetal Capabilities
Processes
Cover every aspect of sheetmetal fabrication including cutting, folding, notching, pressing, perforating, guillotining, punching, TIG, MIG and Oxy welding, bending, forming, rolling, corrugating, lock seaming, cropping, drilling and painting are all done at C-Mac
Also available:
Water Jet services
Wire Cutting services
Tooling services
Equipment
CNC Press Brake (as pictured to the right)

220 tonne Pressing
4.3 metre bending length
3.750 metre between frames
200mm = Stroke
300mm = Gap inside frames

Kinetic High Definition CNC Plasma Cutting Machine

6m x 2.5 bed
cuts up to 32mm plate thickness
drilling & engraving capability

Automatic Internal Welding Machine

Hole welding 25 to 500mm diameter holes
Automatic welding of internal and external diameters
Eliminates the need for bushes
Automatic continuous production welding
Minimum diameter – 30mm
Maximum diameter – 500mm
Vertical travel – increments of 125mm
Torch Head Advance – 3mm per rev.

Cincinnati Guillotine with digital back stops

capable of cutting 6.0mm thickness x 3 metre sheets

Welding machines

for MIG, TIG, Oxy and Spot Welding processes

Notching Tool

capable of a 300mm notch.

Rolling machines – for bar and sheet – for cones cylinders and tubes

up to 3mm thick x 2.44m long

Seaming and lock forming equipment
Cropping machine for bar & angle
Pipe and tube bending – hydraulic and mechanical
Cold sawing, punch presses, bar bender, pan brakes and a host of other allied equipment and accessories.
Facilities
Multiple welding bays with fume extraction
Large piped compressed air facility
Semi-trailer access

Overhead travelling Cranes

2 tonne
3 tonne with 6.4 metres under the hook
all lifting equipment is certified and inspected

Overhead Yard crane
Large hard standing area
Gas yard with various gases piped throughout factory to work welding bays

welding fume extraction system throughout factory

Spray booth

with fume extraction
4m wide x 6m deep x 2.5m high

Range of steel stock
Additional Services
1 tonne pick-up & delivery vehicles
2.5 t container packing Komatsu Forklift
Sales Engineers with utes on the road,

readily available for Customer Service

Modern offices and conference facilities
Visa and Master Card accepted
What Our Clients Say About Us?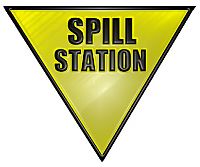 "They completed the job within the deadline that we requested and the workmanship exceeded our customers' expectations. I would not hesitate to offer C-Mac any future work or to refer them to our clients for similar or any type of work, I will also be considering C-Mac for some products that we get fabricated locally. Thank you for the work and service. It's something that is sadly lacking in Australia nowadays"
- - - Antony Howell-Smith, Spill Station Australia, Sales Manager