3D Printing Service Sydney
C-Mac provides

QUALITY

&

FAST

3D Printing Service to our Clients in Sydney Australia.
What is 3d printing & Why choose 3d Printing for prototyping & product development
The traditional manufacturing method of conventionally machining prototypes tends to be slow where more materials are generally used, especially when it comes to producing complex (functional) shapes.
3D printing (additive manufacturing) is the opposite of CNC Machining and Milling (known as "subtractive manufacturing"). 3D printing is a process to rapid prototype a 3 dimensional solid object from a digital file.
3D objects are created by depositing materials layer by layer that eventually forms a predesigned shape.
If you would like to outsource your 3d printing work, then read on....
Things to do before getting a 3d printing service provider in Sydney NSW
Before outsource your 3d printing service, it is very crucial to understand 3d printing thoroughly. Below are a few articles that can help:
The Advantages Of C-Mac' 3D Printing Machine
The 3D Printing Machine is fully enclosed and located in an air-conditioned room at C-Mac. With wifi connection, products can be made 24 hours per day.
Printing is highly reliable generally with no need to start the production all over again, even if there is an electrical power blackout.
The 3D Printing Dual Colour Plastic Extruder with twin nozzles ensures the capability of 10 micron accuracy in producing products in various colours and types of plastic materials. Large build volumes are possible.
Specification:
Maximum product build size: 305mm x 305mm x 610mm in height
Layer revolution: 0.01 – 0.25mm
Maximum weight : 150kg on build base plate
Dual heads so multiple colours and plastics can be used in a single build
Power outage li-ion battery memory backup of positional data and restoration
The bottom up printing machine operates at temperatures between 170 – 300 degrees centigrade
Plastic Material types available: PLA, ABS, PC, PETG, HIPS, and Flexibles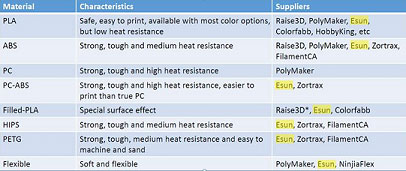 See below for 3D Printed Objects (Samples)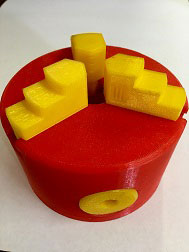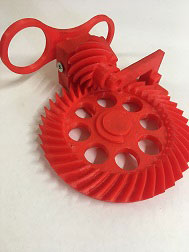 Why Choose C-Mac as your 3D Printing Services Provider?
Accurate manufacturing times and material usage are known before commencement which allows C-Mac to

accurately estimate the cost your jobs

before we start.
Due to the large bed size, multiple parts can be created at the same time making multiple product manufacture feasible. Repeatable perfect prints are now possible.
With exceptional frame rigidity and precision parts, the machine

can print as fine as 0.1 layer height

. The higher the accuracy, the longer it takes to print your product.
The Dual Headed Extruders nozzles are independently controlled, so you can print with different materials in each nozzle. Print in multi-colours, multi-materials or unlock the full potential of 3d printing with dissoluble supports.
The powerful software

provides job statistics

including printing times and temperatures which are displayed during the manufacture of your products so that quality can be monitored and tweaks can be made to the finer settings for further product quality.
Overall advantages of C-Mac's 3D Printing Service
Competitive prices in Sydney, Australia
Short lead times to get your 3d printing jobs done
Various colours & materials can be chosen for your specific jobs
Large build volumes are achievable with quality and accuracy ensured
3D Prototyping Designers are available in-house to service you and give good advice
Interested in C-Mac 3D Printing Service? What to do next?
Simple send in your 3D drawing file in .stl or .obj format and make an inquiry by clicking on the yellow button below.

If you don't have a 3d model drawing file, our draftsmen at C-Mac can generate this for you at our standard hourly rate. 3D Printing opens up many possibilities in design of products and prototypes.
Contact C-Mac on (02) 9631 6000 to make an inquiry or