Contact C-Mac Industries (Aust.) Co-operative Ltd
General Enquiries:

(02) 9631 6000 (Western Sydney - Girraween)

International Enquiries:

61 2 9631 6000
Contact Online: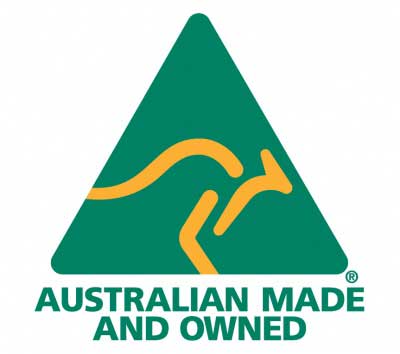 Facebook is C-Mac Industries (Aust) "Company Notice Board" for Staff, friends & Customers
A.B.N. 79 390 141 108
C-Mac's Capability Statement PDF
Fax: (02) 9688 4679
Engineering Fax only: (02) 9896 1806
Emergency Contact details:
Sheetmetal: 0498 222 003
Engineering: 0425 239 955
Email Contact details

General Enquiries:
Specific Enquiries:
Nursery Benching & Shade Houses

Nursery & Bagging Equipment. Purchasing

Transformer Oil Purification & Onsite Service

Project Engineer - Materials handling

Accounts Receivable & Reception

Accounts Payable

Marketing

General Manager

Hours of operation: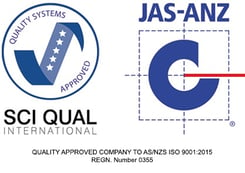 Monday to Thursday 7am to 5pm
Fridays 7am to 1pm (workshop), Office open to 4pm
Dock 1 Sheetmetal – Pickups

Dock 3 Sheetmetal – Deliveries

Dock 4 Engineering – Pickups and Deliveries
Postal and Street Address:
72 – 74 Mandoon Rd, Girraween 2145 NSW Australia
---
Queensland and Northern NSW Distributor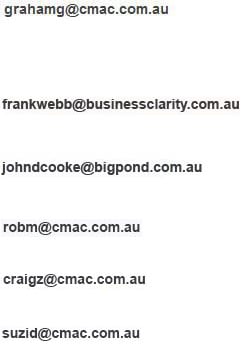 Contact: Graham Gunton
General Enquiries: 0418 667 813

Board Members
External Director
Frank Webb

External Director and Chairman
John Cooke

Director
Rob McMaster

Director
Craig Zawodny

Staff Council Representative
Suzi Duarte


If you cannot find what you exactly need or you need something special, C-Mac's sitemap is for you to find them. Remember we are the designer and manufacturer (Australian Made) we can provide you with "Innovative Metal Solutions".