3D Mechanical Design & Printing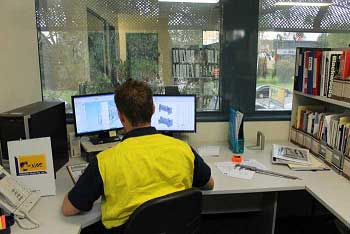 C-Mac is dedicated to creating professional, accurate and high-quality mechanical drawings to meet your specific requirement. C-Mac provides a mechanical design service and design calculations for your project.
Our new and advanced 3D CAD software allows us to produce in-house detailed 2D or 3D manufacturing drawings as well as photo realistic presentations. C-Mac can show you what the the finished product looks like before we build it.
With these outstanding design and drawing capabilities, C-Mac can manufacture products with high quality and precision in our sheet metal fabrication and engineering workshops.
Apart from 3D Modeiling Design Service, 3D Printing which help with prototype and product testing / low volume production are also available at C-Mac
Why choose C-Mac for your Mechanical Design needs?
Customer Service – Services are provided by our highly trained and skilled engineers and draftsmen who have been shop floor tradesmen that know how to build equipment. Clients are able to directly contact the person in charge and keep informed and have input on their projects and follow the progress.
Quality

– A high quality product design is ensured by C-Mac. With proven track record over many years, our engineers, fabricators and machinists are experts in design and product development.
Time

– Fast completion of product drawings and fast services without compromising the quality and performance are provided due to a very diversified and experienced work force. For example, the designs and layouts of the complex Transformer Oil Purification Systems speeds up manufacturing times considerably.
With our advanced technology and competent mechanical designers and engineers, we can provide what you need to meet your mechanical design layout needs. More information, click here
If you need any Mechanical Design and Drafting Services, you can contact C-Mac now.
For frequently asked questions about C-Mac, see our FAQ page.
For further C-Mac's 3D Design and Printing Summary, please click here