Drum Spiral Conveyors
The benefits of Drum Spiral Conveyors include: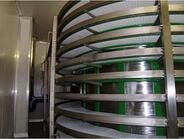 Increased elevation opportunities and capacity to maximize space available giving increased production and through put.
Spiral conveyors can be used in freezers operating at sub zero temperatures.
Allows for a continuous product flow.
Freezing operation can be continuous – no carrying or pushing trolleys with product in and out of a freezer.
Staff not exposed to sub zero temperatures.
Variable speed drive for different products.
Modular assembly to fit through narrow fridge doors for installation.
Low belt tension
Counter weight belt take-up system allows for mechanical and thermal expansion & contraction.
Low maintenance.
Specifications
Designed and made to suit each customer's specific requirements regarding space available, transfer heights, product type, volumes and speed, temperature range, access, power requirements, interfacing with other equipment etc.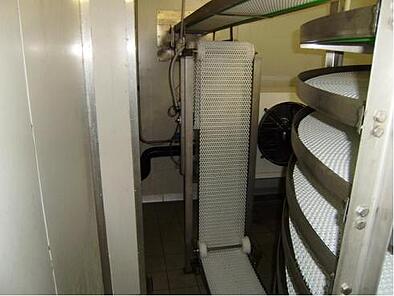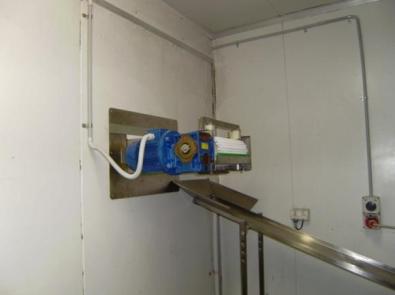 Contact us on 02 9631 6000 to make an enquiry OR