Trailer Components Options
Double & triple decks (delux trailer only)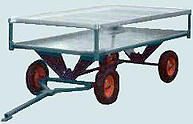 Double or triple the usable area of the self-tracking trailer
Increase the usable area with two, three or four removable decks.
Top tray height is manufactured or adjustable to customer's specification
Heavy duty galvanized steel decks and frame.
Mesh decks available
Can be supplied in a "flat pack" to reduce freight costs
Download triple deck trailer dimensions.pdf
Specifications
Removable 2mm galvanised steel tray
Removable corner posts
Weight – 55kg
Drop Sided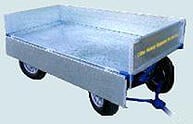 All four sides are hinged and removable, similar to a box trailer, but with four wheels.
Ideal for use around the farm, garden or nursery
Ideal for larger pots or unstable loads
Available in heavy duty
Brake on front wheels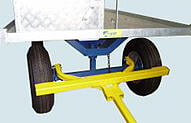 Brake on the front wheels when the draw bar is dropped to the ground
Wide tyres
Special axles can be made to accommodate wide tyres and rims.
Sandy applications
Minimize wheel tracks on turf or synthetic grass
Non self tracker – fixed rear axle trailer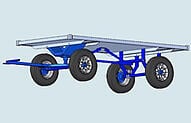 Ideal for use around the farm, garden or nursery where multiple trailers in a train are not required.
This trailer can be backed like a normal box trailer.
Standard or deluxe trailers can be made with rear axle fixed.

Side rails

Stops large pots from falling off trailer if roads bumpy, steep or operator drives fast.
Height of rails can be made to suit customer's pots.
Easily removable.
Raised deck height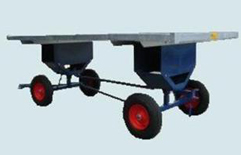 Height made to suit customer's requirement
Allows for ergonomic potting or filling of trays using trailer deck as "potting bench".
Ball couplings for draw bars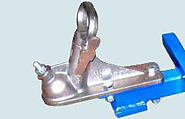 Ball coupling attachments for the draw bar adapt to fit onto towbars for versatility
Click here for "Plant & Equipment Finance"
Contact us on 02 9631 6000 to make an enquiry OR