New Owners | C-Mac Industries - Innovative Metal Solutions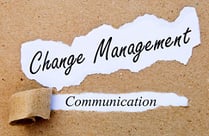 Hi, I'm pleased to introduce myself as one of the new owners of C-Mac Industries, as the team and I look forward to bringing a fresh approach to delivering your innovative metal solutions and needs.
Operating for more than 50 years, I understand you may have had business with C-Mac recently, or quite some time ago. I wanted to write and let you know that prior to acquisition, many clients reached out and made us aware of challenges they faced with C-Mac Industries. I am confident we can outperform previous processes to assist in solving any issues you may have.
Under new management C-Mac Industries is no longer an employee cooperative, but a family run business. Our location and tools may remain the same for now, but our management plan is to expand while exceeding your previous customer service expectations. Please call or drop in if your nearby, as I would like to hear your feedback, and let you know we're here to assist at any time.... Read more on this News, please click here
---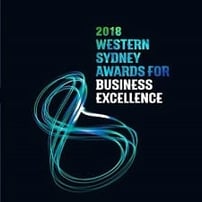 C-Mac became a finalist of the Western Sydney Awards for Business Excellence
The Western Sydney Awards for Business Excellence (WSABE) is an Annual Awards founded by Parramatta Chamber of Commerce to recognise outstanding business leaders and organisations and to showcase small, medium and large businesses for their excellence in innovation, business ethics, marketing, etc.
In its 28th year, It is with great honour and joy to announce that C-Mac Industries was included in this prestigious event as a finalist of WSABE in 3 different categories. These are "NSW Business Award Aligned Categories" (Excellence in Business and Outstanding Employer of Choice) and "WSABE Regional Categories" (Excellence in a Traditional Trade)...... Read more on this News, please click here