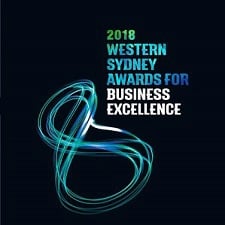 The Western Sydney Awards for Business Excellence (WSABE) is an annual Awards founded by Parramatta Chamber of Commerce to recognise outstanding business leaders and organisations and to showcase small, medium and large businesses for their excellence in innovation, business ethics, marketing, etc.
In its 28th year, WSABE will again acknowledge outstanding businesses and business people in Western Sydney for their contributions to the development for local businesses and communities.
In line with this, it is with great honour and joy to announce that C-Mac Industries was included in this prestigious event as a finalist of WSABE in 3 different categories. These are "NSW Business Award Aligned Categories" (Excellence in Business and Outstanding Employer of Choice) and "WSABE Regional Categories" (Excellence in a Traditional Trade).
The Excellence in Business award recognises business that has achieved significant growth and is able to demonstrate the specific strategies and processes implemented to achieve sustainable growth over the previous 24 months.
On the other hand, Excellence in a Traditional Trade recognises the traditional tradesman and their contribution to the ongoing employment growth of Western Sydney.
The WSABE Gala Awards Dinner will be on Friday, 21 September 2018. This premier event will be held at the scenic Rosehill Gardens Racecourse. This year's guest speaker will be Hon. Gladys Berejiklian MP, Premier of NSW.
Award winners will also be announced at the gala dinner, wish all the very best to C-Mac and hopefully we can win the prize and get more recognition for our outstanding achievements!