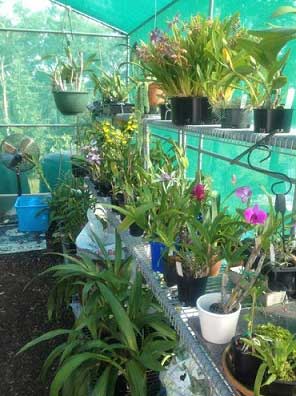 It is an enjoyable experience to see how quickly your cut flowers/plants grow in Spring. The temperature is comfortable and the environment is friendly to your plants. As summer approaches and the temperature outside begins to rise, you start to water your plants more. But have you thought of putting "sun screen" on your plants!! ---- Provide shade cloth to cover your plants as a shelter, this will save you water and energy as well as make your plants grow faster and be healthier.
What you need to do is know more about this "sun screen" and choose the right one to protect your plants from sunburn and other fatal factors under the fierce sun in summer.

So what is shade cloth?

Shade cloth was developed over 30 years ago to provide protection for plants from the harsh Australian climate. Shade-cloth is used in many different applications in the domestic, horticulture, commercial, industrial, sport, leisure and agriculture industries.

In summer, shade cloth could be used to cover your shade house skeleton or greenhouse glazing, to cool it down for your plants. Hobbyists, growers, nurseries, gardeners and farmers should protect their young plants from direct sunlight. Ideal for plants when they are establishing and then gradually hardening off, shade cloth is also used to shield pets, livestock and people from sun and wind.
What is shade cloth made of?
Shade cloth is usually made of loosely woven polyester or even aluminium and can be found in varying densities or degrees of shade from approximately 5% to 95%. All shade cloth is water permeable so that rainwater, sprinklers and irrigation systems can keep your plants hydrated.
What type of shade clothes are there in the market?
There are two types of the most common shade cloth: "knitted" and "woven".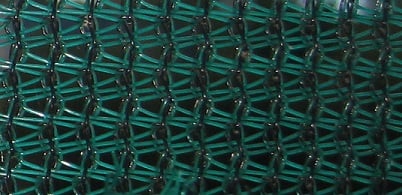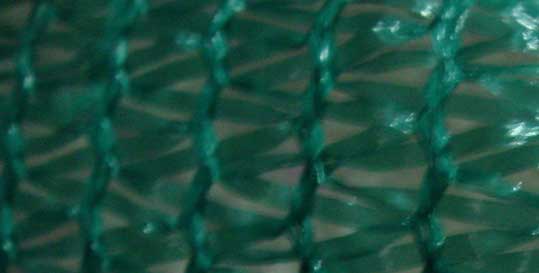 Knitted Shade Cloth

Woven Shade Cloth

Made of lightweight polyethylene

Made of 100% polypropylene

Suitable for a variety of applications, including:

Shade houses

Greenhouses

Hot houses



Resists tears, fraying and un-ravelling


Suitable for a variety of applications, including:




Pet Kennels

Shading for patios

Wind screens

Privacy screens

Solar protection for plants

Open lockstitch design resists wind damage, and reduces heat build-up and wind speed inside structures


Allows more heat build-up than knitted Shade cloth

Easy to install


Heavier (Less easy to install)

UV resistant


UV Stabilized to withstand the most extreme sun exposure

Edge taping not needed


Edges must be taped to resist fraying, and will un-ravel if cut

Resists most horticultural chemicals and detergents


Longer life expectancy than woven shade cloth


Allow for 2-3% stretch or shrinkage

Minimal stretch or shrinkage, less than knitted
As we can see from above, to protect your plants from extremely hot weather and make them grow healthily in hot summer, knitted shade cloth is a better choice due to its life expectancy, functionalities and easy installation.
Percentages
Shade cloth is woven or knitted in different densities. We call the densities of Shade Cloth "Percentages". The difference in percentage lets different amounts of sunlight to penetrate, which means that the percentage of shade cloth you choose, blocks out that percentage of the sun. Therefore, what you grow will help determine the percentage of shade cloth you need.
As we all know, sunlight is so crucial to a plants' growth, so choose the right density and as low a density as you can get away with.
Usually a shade percentage of 30-50% is ideal for vegetables, while 80-90% is ideal for sheltering people. Most plants will do best with a maximum of 40% - 60% shade. However, when growing some shade loving plants such as orchids and some ferns, 75% or higher maybe needed to get correct light levels.
Examples of shade cloth percentage suitable to your plants
50% Shade cloth in Green Colour


75-80% Shade cloth in Green Colour

Suitable for:

• nursery stock
• cabbage
• peppers
• lettuce
• some Orchid varieties
• pot plants
• geraniums
• caladiums
• irises


Suitable for:

• orchids
• some ferns
• large olive trees
- Protection barriers on buildings
- Use as silt fencing
- Use as awnings
- Use as livestock shading
- Use as domestic shading

Plants that require partial shade

Plants that enjoy dense shade
One of the most important aspects in choosing the right density of knitted shade-cloth is that it should be applicable to the area where we live. In Australia, the temperature in the north is hotter than in the south in summer. Therefore, there are more people choosing higher percentage shade cloth in the northern Australia regions such as North Queensland and the Northern Territory.
In Summary
If you cover your shade house with 50% or 75% shade cloth, all the way to the ground, a huge amount of heat load is dissipated by the cloth so it never gets into your shade house (try to mist or fog at regular intervals during extreme hot weather). Finally, know you will have a high return on your shade cloth investment by reduced energy costs and water costs. Talk about going green, talk about lowering your carbon footprint, shade cloth does it!
You put suncream on your body; why not use sunscreen for your plants?
------ "Life is a shade better under a tree or shade cloth."
(PS Usually, shade cloth is an important component of Shade house, to know more about shade house, head over to here)
---
---