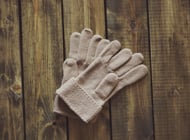 Unsafe workplaces can be a burden to your workers and the families involved. Any injuries, sufferings or death can massively reduce productivity, reputation and competitiveness of your nursery business. Not to mention increased annual Workers Compensation Insurance for 3 years. Obvious statements, but how do we improve our nurseries?

Whatever you can do to improve safety in your nursery can benefit a lot of people especially your staff. Thus, NSW government created an ACT to secure the workplace health and safety.
Work Health and Safety (WH&S)
Both you and your employees have rights and responsibilities under the Work Health and Safety Act 2011. Find out below a brief summary of the duties for both parties around nursery equiment handling under the ACT.
While at work, a worker should:
Take reasonable care for his or her own health and safety and
Take reasonable care that his or her acts or omissions do not adversely affect the health and safety of other persons and
Comply, so far as the worker is reasonable, with any reasonable instruction that is given by the person conducting the business or undertaking to allow the person to comply with the Act and
Cooperate with any reasonable policy or procedure of the person conducting the business or understanding relating to health or safety at the workplace that has been notified to workers
Duties of employers for nursery equipment handling

As employers, you are also required to follow the Work Health and Safety Act 2011. Under the Act, it is your duty to ensure the health and safety of your workers. You are required to train your workers and carry out a Competency Assessment before they operate any nursery equipment.
The inappropriate use of nursery machinery can influence and affect the safety of your staff. As of July 2014, there are:
1,360 workers injured and 5 died in forklifts incidents

16% of major damages were caused by lifting and handling

injuries

An average cost

of more

than $15.8 million

to the NSW worker's compensation scheme

.
To avoid tragedy from happening, here are four ways to improve nursery workplace safety through equipment handling.
Training your staff on the proper usage of nursery equipment
Lack of information, training and experience on how to handle nursery equipment is one of the main causes of injuries at the workplace. Thus, conducting regular training on the safe usage of nursery equipment is necessary. It takes some effort to change peoples habits.Toolbox meetings are ideal for regular short training sessions. Make sure you record who is in attendance as proof of training.

Working together and communicating with staff regularly reduces incidents and improves safety at the workplace. Every worker must be provided with proper training and instructions on how to operate nursery equipment. In this way, staff especially new starters or juniors know how to avoid any potential accidents when using equipment.Good initial training will save money over the years and set the right WH&S culture in the workplace.

Workers should be made aware of the physical and environmental hazards equipment and the environment may cause.
Utilising the right tools and equipment for the right task
A guide entitled Machinery and Equipment Safety – An Introduction (1st Edition) provides key principles of machinery and equipment safety. When utilising a machine and equipment, you should think about how, who, when and what:
who will be working on or around the machinery and equipment?

will people be required to work in enclosed areas where the atmosphere could be harmful, such as pits, tanks or storage vessels?

what equipment or materials need to be readily available or carried to undertake the task?

where and when access is required for maintenance and cleaning?

how will people gain safe access (walkway, gantry, elevated work platform or ladder)?

what work will be carried out?

are the noise levels of concern?

will people be near or exposed to an unidentified mechanical or non-mechanical hazard at the time of access, entanglement, crushing or sharpe objects a problem?

has consultation occurred with employees or contractors regarding how they intend to undertake their contracted task, and what equipment will be needed to best suit the task at hand?

Has contractors equipment been approved and meets standards. Will you know if they are on site?

Staff should be provided with suitable equipment for the job they do. Nursery equipment should have a good ergonomic design to ensure staff's easy use and short and long term safety. Employers should provide staff with personnal safety equipment like gloves, hats, sunscreen etc. for use while working if the danger/risk cannot be removed.
The WHS Regulations 2011 Division 5 states: Personal Protective Equipment
The maximum fines applied if you do not provide workers with information, training and instruction in the:
Proper use and wearing of Personal Protective Equipment (PPE) and
In the case of an individual $6,000 or
In the case of a body corporate $30,000
Longer version with more details (recommend for reading): The WHS Regulations 2011 Division 5 - Personal Protective Equipment
Provide maintenance and inspection on the equipment
In NSW, SafeWork NSW inspectors can conduct assessments and provide methods on how to resolve equipment problems in your workplace. They are responsible for inspecting and ensuring if workplace (including the equipment) used is safe for everybody.
Before using any equipment in the nursery, workers should make sure that:
The machine is in good working condition.

It has proper guarding on moving parts. Too often guards are removed.


How much tape, string and wire is holding the machine together? Remove and fix properly.

Warning devices and emergency stop controls are in place, working and can be accessed easily. Do you have a reporting or NCR system to record issues?


Operators should be trained and have work cover cards for specialised equipment and processes e.g. forklift,

bobcat,

chemical spraying, confined spaces etc. Training Register must be kept up to date, always a challenge if correct procedures are not in place.

Manufacturer's instructions and guide should be readily available and followed.

The equipment should be maintained according to the manufacturer's specifications, obviously!

Reduce or eliminate equipment handling risks
Any risks caused by usage of nursery equipment should be reduced or eliminated. System controls, warning devices, and protective devices should be all functioning well. Emergency stop controls on equipment should also be easily identified and accessable.

Personal Protective Equipment (PPE) should be provided and at hand to reduce risks such as noise and hazardous substances.
Risk Assessment
A risk assessment is a systematic method of checking work activities and studying where things could go wrong in the workplace. Helps with deciding what safety measures should be applied to avoid any injuries. Risk assessments are generally required for all businesses and industries. Regular risk accessments will improve your business in many ways.
Do you have a Annual Risk Assesment Program? Who is responsible for keeping the schedule?
Conclusion
As employers, your staff's safety should be one of your priorities. Moreover, proper handling and maintenance of nursery equipment can also mean a safe and healthy workplace. This can lead to a productive and better working environment and experience for everyone including your customers.
If you are looking for a quality piece of equipment, you can check out C-Mac Industries website and choose from a wide range of innovative nursery and horticultural equipment. Risk assessments are available for all equipment. C-Mac also supplies equipment that can be manufactured to meet your specific demands resulting from your risk assessments.
If you have a nursery, NGINA provides a FREE service (to members only) where a WH&S consultant does site visits and puts together a WHS Action Plan for members. Contact: Ron Widman 0438 645 754