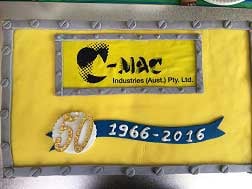 This December 3, 2016, it was the

50th

year

anniversary celebration of C-Mac Industries

! C-Mac invited all current and former employees to come and enjoy the celebration with their respective families at 72 – 74 Mandoon Road, Girraween from 11am – 4pm.
"Family Fun Day" featured a never-before-seen setting at our workplace attractive to both adults and children.
C-Mac provided everything to the guests. Adults enjoyed a variety of food, beer, coffee, and tea while the children and the children-at-heart enjoyed free lunch and unlimited fairy floss. The children enjoyed the jumping castles, joisting and billy karts during the whole event. The adults, on the other hand, were bonding and enjoying the program schedued.
The factory was opened and a plasma cut memento was profiled, dressed and folded for those who attend. Wives and children got to see and learn about what their husbands and dads did at work.

See The Scheduled Program Below:
11:00am
-
A
rrival of staff and guests
11:00 am to 12:15 pm -
A
ctivities
12:30 pm - Welcome speech by Rob and the McMaster Family

1:00 pm
- Some C-Mac memories from guests before desert
1:30 pm-
Presentation of Co-op update after desert by the Chairman of Board
1:45 pm
- Slicing of the Celebration Cake to go with tea & coffee
1:45 pm to 4pm
- Activities & making of commemorative item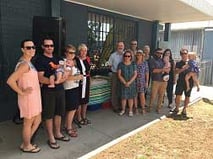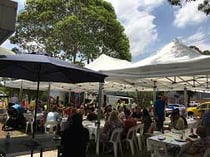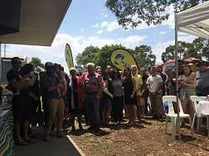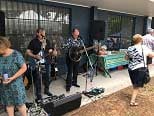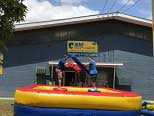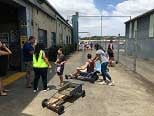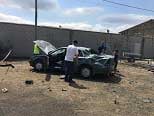 See videos below for Margrate and Rob's Speech
Click here to see Margrate's video transcrpt - Margaret McMaster's Memories at 50yr Celebration
It was indeed a very successful event. Not only all the old memory of C-Mac Industries was recalled, but also some awesome and enjoyable memories were also created during the celebration last Saturday.
Now we are looking forward to the 100th Anniversary Celebration!