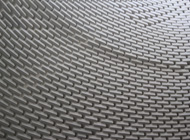 Wall thickness is considered as one of the most important aspects when it comes to 3D printing preparation. When the wall thickness is not right (too thin or too thick), problems and issues relating to 3d design and quality may be encountered.
Having a better understanding when it comes to wall thickness is important so that you can successfully print 3D parts. As a guide, here is a blog post on what is wall thickness and how it affects 3D prints.
Understanding wall thickness
Wall thickness is defined as the distance between one surface of the 3D model and its opposite surface. It is the required thickness that a 3D model should have.
Since many 3D printing problems are caused by inappropriate wall thickness, it is important that the wall thickness of the 3D model is assigned correctly.
The printable wall thickness of a 3D model will depend on many factors. These factors may include materials used, size and overall design of the 3D part. Here are some basic guidelines and things to be considered for wall thickness.
Minimum wall thickness
For strong materials such as stainless steel and titanium, the minimum wall thickness can go as thin as 0.3mm and 0.4mm respectively.
Minimum wall thickness may depend on the structure and the design of the 3D part. For instance, when printing using high-detailed stainless steel with a vertical surface of 5mm2, the wall thickness must be 0.3mm. However, for stainless steel with a vertical wall surface of 100mm2, the wall thickness must be 1mm.
Maximum wall thickness
For materials such as metals, it is vital to consider the maximum wall thickness since thicker sections can generate too much internal stress .
Walls that are too thick are sometimes not printable. To avoid it from happening, the best solution is to make the 3D model hollow and foresee holes to let the powder flow out.
How wall thickness affects 3D prints
When the wall thickness of a 3D part is incorrect, several issues and mistakes may be encountered. These issues may include breaking off easily, cracking, and even 3D parts will be not printable.
Thus, it is crucial to consider certain factors such as size of the 3D part, materials and 3D printing technology used, overall design when deciding the wall thickness of the 3D model.
How to choose the right wall thickness
Here are some simple guidelines in order to avoid unnecessary issues regarding wall thickness.
Set the minimum scale of the 3D model
After the modelling phase, you may notice that some software such as Blender will only ask you to give a proportion and not the unit of your 3D file. It is crucial to pay extra attention to both scale and size of a 3D model.
For example, when creating architectural models, it can be possible to print a 3D model with a scale of 1/10 but impossible to do the same at 1/250.
Check the minimum wall thickness for each 3D printing material
Each 3D printing material has different specifications. Thus, it is important to check the guidelines of a specific material.
Below is a short list of required or minimum wall thickness for some 3D printing materials:
ABS – 1.5mm
Aluminium – 1mm
Brass – 0.6mm for natural finish, 0.8mm for gold and colour-plated finishes
Gold – 0.8mm
Silver – 0.6mm for gloss finish, 0.8mm for high gloss finish, 1mm for small 3D models such as ring
Standard Resin – 1mm, but may increase as the 3D design becomes larger in scale.
Titanium – 0.5mm
TPU – 1.5mm
When it comes to wall thickness, it is important to consider the structure and geometry of the 3D model. Issues regarding overhang are sometimes the cause of bad 3D prints.
To avoid this issue, using support structures can hold the 3D part during the printing process. Support structures can be removed manually and or by dissolving it.
Other tips to have proper wall thickness
To produce good 3D prints, here are some tips to keep in mind as you design 3D parts.
Consider adjacent walls – there should be no wall with thickness of less than 40-60% of the walls that is adjacent to it.
Avoid complicated part geometries – 3D parts that have complicated geometries such as sharp internal corners, unsupported spans, etc. may be difficult to print since you have to maintain uniform thickness.
Use radius curves – having sharp corners on the exterior part of the model may not be a problem. However, the design should make use of radius curves internally.
Conclusion
Assigning wall thickness is a crucial part of designing and modelling phase. Thus, 3D printing engineers and designers must have good attention to details. When done wrong, it can significantly affect the overall design and functionality of the 3D part.
If you have troubles on assigning wall thickness and other 3D printing-related issues, it will be a better idea to seek help from professionals. There is a 3D printing service provider in Sydney that is capable of meeting all your 3D printing needs.