3D Printing Sydney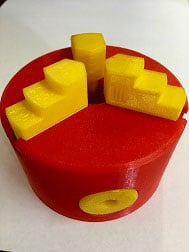 Researching for a reliable 3d printing company in Sydney Australia that can help you

quickly

3d print the parts/samples/products with quality ensured?
Look no further as C-Mac is specialising in 3D design, 3D printing and rapid prototyping with positive feedback from many customers.
Whether you have your own prototype design or get C-Mac to design the 3D files for you, our qualified team can customise the 3d printing job to suit your specific requirement by utilising the advanced 3d printing machines with the latest 3D printing technology.
Custom 3D printed parts
We have a dedicated drawing and design team in-house being responsible for custom 3D design, so you can rest assured that the design of components or your products is completed in a professional manner with high accuracy before 3d printing.
3d objects can be printed with shorter lead time if a 3D .stl file is supplied. C-Mac can not only modify the designed file as requested, but also create one from scratch if preferred.
What can C-Mac's 3D printers make
At this stage only plastic 3D custom parts are typically what we make. C-Mac caters mainly for low quantity run jobs but has capacity to do 3d printing in bulk (large volume production). Locally Australian Made in Western Sydney, the 3D products and prototype models are manufactured by C-Mac's experienced and skilled 3D printing engineers and machinists who provide the highest quality in the market.
The final products can be accurately 3d printed to your desired precision that you require. They are surprisingly strong and have size accuracey not expected.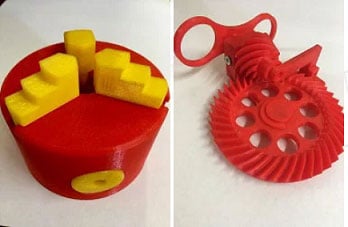 What color can be used for 3D printing
A wide variety of colours are available such as red, blue, black, yellow, purple, green, and grey can be chosen for your print jobs. If there is any specific colour you prefer, we can always make it happen for you.
3d printing technologies being used
C-Mac is using multiplte cutting edge 3d printing technologies including but not limited to Sls (Selective laser sintering) 3d printing for the jobs. 3D parts and their shaped are generated by the 3d printer layer by layer through depositing materials.
With the cutting edge technology adopted and the high-end 3d printers being utilised, we always deliver the results our clients want.
Materials used in 3D printing
Plastic is the most common material being used for the 3d printing jobs. Some plastic can be more durable than metal if selected properly for creating specific 3d parts.
Need more in-depth knowledge in 3d printing?
At C-Mac, we work with materials such as PLA, ABS, PC, PC-ABS, Filled-PLA, PETG, HIPS, and Flexible
C-Mac' 3d printed products examples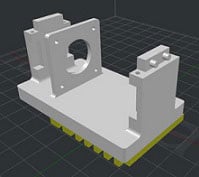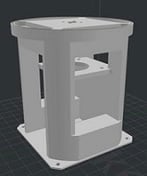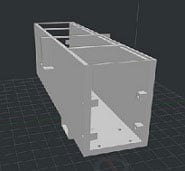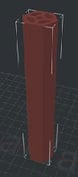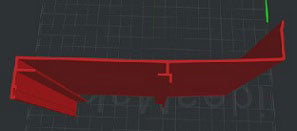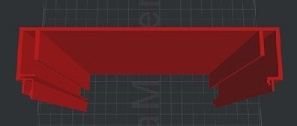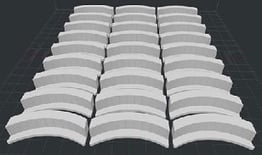 Would like to see more on 3d printed components? Click here for C-Mac's 3d printing gallery
Why choose C-Mac for 3d Printing in Sydney?
We cater from 3d design to 3d printing in-house
If you only have a concept, we can produce a final 3d printed parts because we have an professional design team in-house together with a team of skilled and experienced machinists who help you get the job done within your time frame and deliver the products on time.
You will get bang for your buck in terms of our services
No sure how much will it cost you for the 3d printing service? Rest assured the cost your jobs can be accurately quoted before we start.
Our price is very competitive in the market, no matter you are a business (company) or individual (general public) because we ensure that our clients get Value for Money.
Quick Turnaround time is one of our competitor advantages
Our client is always amazed by C-Mac's lead time as we always follow the best practice in lean manufacture and try to exceed their expectation
No matter it is a small run job or large build work regardless it is urgent or not, we minimise the time wasting in the process of 3d design and printing to make our clients happy.
Quality, Accuracy and Performance are always our goals
Customer satisfaction is our top priority
All C-Mac's staff are owners of the company as C-Mac has restructured and become a Manufacture Worker Co-operative
C-Mac's 3D Prototyping Designers and experienced Engineers are keen and willing to help and give good advices so Win-Win can be achieved.
Contact C-Mac on (02) 9631 6000 to make an inquiry or
What C-Mac's client says about our 3D printing service?
I must say I have been converted to and amazed by this 3D printing. With a small prototype design project the 3D printing enabled fast customised and most importantly a very cost effective solution.
I chose to engage C-Mac originally because of their experience with metal work and ability to provide design solutions; though in the end it was all plastic and exceeded my expectations. The team at C-Mac suggested we use 3D printing and at first I was unsure - plastic, easier, strong...were all my questions.
When I picked up the finished design, it delivered. I would definitely encourage someone for 3D printing for early design testing and the C-Mac team did an excellent job! Thank you!"
--- By Richard

Interested in getting a Free quote on 3d design and printing from C-Mac ?
If you have your own design in .stl or .obj format, you can click on the yellow button below to attach the drawing files for modification quote or 3d printing quote.

If you don't have your own drawing, you can still give us a call for discussion or use the yellow button below to get a design and 3d printing quote. Our in-house experienced team of 3d designer and engineers will make sure you are well looked after.
Contact C-Mac on (02) 9631 6000 to make an inquiry or