3D Printing Gallery
After a Quality, Fast 3d printing service locally in Sydney Australia? Look no further!
This page is a 3d printing gallery page which includes some images of C-Mac's 3d printed parts/objects/samples and products as well as some designed components prior to 3d printing.
We have 3d printed different products for various purpose in numerous industries, mainly using plastic as printing materials and the 3d printing customers can usually pick the color of the parts to be printed.
Need more in-depth knowledge in 3d printing?
The advantage of getting your products 3d printed by C-Mac?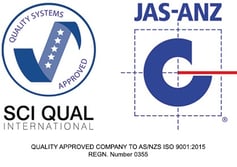 1. High accuracy is achievable with our advanced 3d printers and the cutting edge 3d printing technology.
2. We are your 3d printing ONE STOP Shop locally in Sydney Australia
Having a experienced and professional design team in-house can really save your time looking for 3d designer

elsewhere

.
Our 3d printing designers will give you the best

advices in the process and based on your specific requirement
3. Short lead time is always one of C-Mac's competitive advantages when it comes to custom 3d printing
4. Australian Made in Sydney and ISO 9001:2008 Quality certified, so your 3d printing job or projects is in safe hand.
5. You will get competitive price because C-Mac follows the best practices in lean manufacturing.
Please call us on (02) 9631 6000 to make an inquiry or