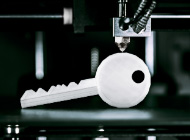 Many people already know the benefits of 3D printing which includes producing product prototypes quickly. 3D printing also helps designers and engineers to be creative and innovative and let them create accurate designs during pre-production.
When it comes to producing 3D printed objects, there are two options: Either to invest in a 3D printer and DIY 3D printing Or outsource to a 3D printing service company which does all the work.
This blog post will discuss the advantages and disadvantages of DIY 3D printing and outsourcing 3D printing projects so the most suitable option can be chosen for highest ROI.
DIY 3D printing
Advantages
Knowing the advantages and disadvantages of DIY 3D printing is vital to make better decisions and get the best value for money invested. Below are the advantages:
Highly customisable and quick turnaround time

Since there is a wide range of 3D designs and patterns available online, DIY 3D printing is fast and easy if you have a 3D printer in place. These designs can be customised to certain specific requirement and then be 3D Printed in a very short lead time.
Greater control on the development process
The development process is highly controlled and potential issues on the project can be addressed promptly in-house. Moreover, the quality of the product, time of production and material cost are all closely monitored and well managed under one roof.
Disadvantages
Like any other ways to produce prototypes, DIY 3D printing has also its drawbacks:
Lack of in-house experience
Producing prototypes by yourself can be frustrating especially when there is no proper training or knowledge of 3D printing and materials. Unexpected problems and damages may occur which can result in additional expenses. If in-house staff's skills and experience are not sufficient, the prototypes may not be created successfully, which can generate even higher cost.
Requires more time and effort
DIY 3D printing project requires extra time and effort when setting up the machine and finding suitable quality materials. Also, the planning stage may take time and effort particularly if the equipment used in DIY 3D printing is made from scratch.
Outsource 3D printing to a 3rd Party Company

3D Printing Outsourcing refers to the process of hiring a company or an individual to handle business activities such as 3D printing services, mechanical design, etc. It is a common practice for some companies to outsource 3D printing services since it can offer a number of advantages. Below are some them:
Advantages
Outsourcing eludes the need to hire individuals and buy equipment in-house. Thus, labour costs, material costs and overhead costs can be minimised.
Access to skilled professionals
When in-house resources are insufficient, outsourcing can be a great solution. Service providers have access to specific equipment and technical expertise which can complete task faster and produce better outputs than DIY 3D printing.
Companies that provide outsourcing 3d printing services use advanced machines and equipment for producing prototypes. There are also various techniques and a wide range of materials that 3D printing services provider utilises, which helps your company complete complex prototype projects to the accuracy you require. Keep in mind, sometimes conventional machining e.g. tapping of holes is required to be done to 3D printed models.
Disadvantages
Before making any decision, it is also crucial to understand the disadvantages when it comes to outsourcing certain business. When planning to look for some 3D printing service, the disadvantages could be like below:
Losing visibility and management control
Management control and visibility of the project are crucial because it reduces the risk of non-conformity of the actual performance of the company. Losing visibility and control can also result in quality issues of the product.
One of the major concerns with outsourcing 3d printing is lack of good communication. If you choose to outsource to overseas, there are factors that make both parties to communicate inefficiently. These factors include language or dialect barrier, cultural nuances, communication technology, and time zone differences.
But if you outsource to a local service provider, communication efficiency such as response time, feedback time etc. are not as good as in-house team. Unless the outsourcing company commits to offer 24/7 communication service, there will be a lot of waiting time for the responses because the service companies also need to look after other clients.
Things to consider when outsourcing
Outsourcing services is one of the effective strategies to improve profitability. But before deciding which service company to partner up with, take these aspects below into consideration first.
Most of the time, pricing is one of the main reasons for outsourcing 3D printing services. In line with this, it is necessary to look for a company that offers the best price possible for their outsourcing services. If you supply a #D model drawing accurate and reasonable pricing is more likely.
Before engaging with an 3D design and printing services provider, do some research on the company. Look for a service provider that has a proven track record and reliable enough to carry out the project and finish it on time with quality ensured.
The 3d printing service company must have outstanding communication skills. Moreover, they should have enough capacity to manage calls, transmit information and maintain constant communication. Therefore, you won't waste your precious time as every business is always time poor.
Conclusion
Choosing between DIY and outsourcing 3D printing services should depend on your specific project goals. These goals include materials that are needed, allotted budget for the project and function of the prototype, whether it is for visual display, functional prototyping or casting into end products.
Regardless whether 3D printing is done in-house or outsourced, it remains an important part of design validation, functional testing and rapid prototyping. Nevertheless, there can be many benefits such as cost savings and success rate improvement, accessing skilled experts in 3D Printing and technological advancement as well as reducing turnaround time if you choose the right service supplier.
Leaving it to the professionals may-be the best choice when it comes to 3D printing if you want better results. Here is an local company in Sydney Australia provides 3D printing service, mechanical drafting and designs and much more that could help.