On 5th December 2015, the Royal Society for the Prevention of Cruelty to Animals (RSPCA) Headquarters at Yagoona, NSW had its major upgrade open day. As part of their improvements, they featured a large stainless steel dog bowl!
This dog bowl masterpiece was proudly manufactured at C-Mac Industries. It is a water feature that sits on a round stainless steel drainage grid. It has carefully assembled grates that can be lifted out for cleaning and maintenance. At night, the outer part of the bowl will light up because of surrounding hidden lights.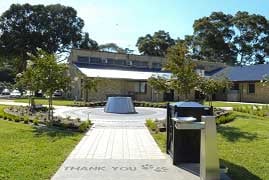 This excellent design was featured as the winner for the AILDM's National Landscape Design Awards 2016.
The highest award, which is the Allan Correy Award for Design Excellence was given to Steve Warner of Outhouse Design for this project (Also featured in the Nursery & Garden News December edition "News from AILDM") . The award is presented to high-quality landscapes and recognised impressive work of art over the past year.
Moreover, the RSPCA also highlighted their exceptional Memorial Garden. EOS Management's, Roger Apte was CMac's client. He is an award-winning sculptor who was contracted to create the structure of this outdoor feature and surrounding furniture.
Shayne (sheetmetal estimator) worked along with Roger, spent time designing the bowl, trough & removable grates over several months so they could meet their budget.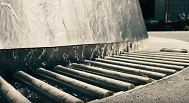 Well done Shayne and C-Mac's team!
Until next time.