Javo Potting Machine Drills
What are Javo Potting Machine Drills?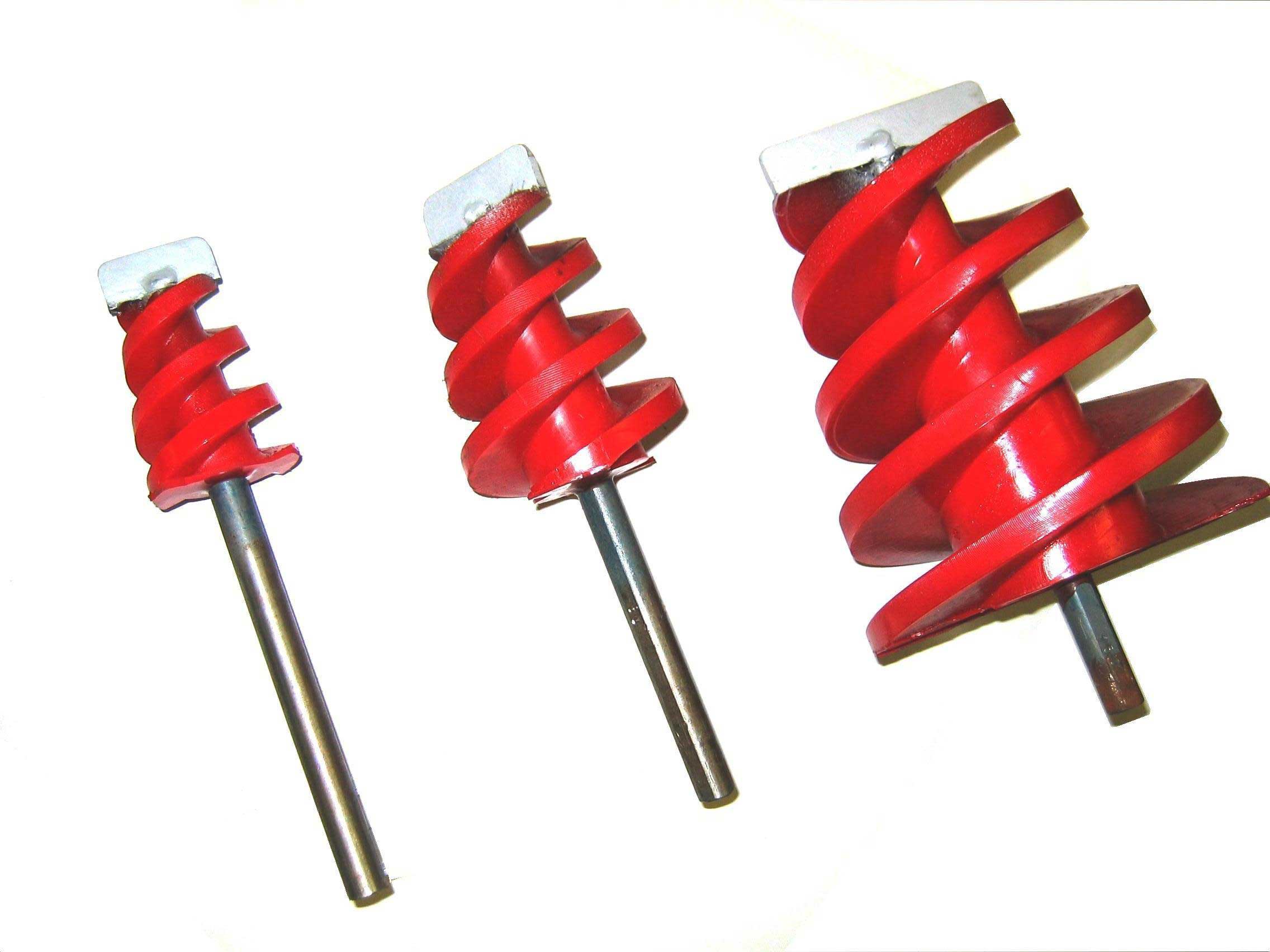 Javo Potting Machine Drills are used to drill holes in your potting mixture. They are an alternative spare part to the Jarvo Potting machine standard nylon drills. These soil drills are made from durable material for an effective and long-lasting usage.
Why choose C-Mac's Javo Potting Machine Drills?
Utilising the Javo Potting Machine is a good way to speed up the potting process for your nursery. However, the original Javo Soil Drill is not manufactured to suit Australian soil conditions, so it wears down after a period of time.
C-Mac has developed the long lasting Javo Soil Drill that is made to fit into the Javo potting machine for drilling holes in the potting mix in Australia. With its high quality and long durability, C-Mac's Javo Soil Drill is available in various sizes to suit your different sized cells, tubes, pots and root balls.
Please note that C-Mac's Javo Soil Drills are different from the OEM parts made in Holland as it is made from polyurethane rather than nylon.
Why use polyurethane to make the Javo Sand Drills?
Polyurethane is the great alternative to wood, nylon plastics, metal and rubber. It is resistant to wear and tear, weather, impact, scratching and erosion. Polyurethane is also cost-effective as a substitute.
Other specific advantages of using polyurethane
Excellent abrasion resistance

Excellent tensile strength and high rigidity

Low compression set

Good resistance to petroleum oils and hydrocarbon fuels

Good weather and ozone resistance
C-Mac Javo Soil Drills' Features
Soil drill replacements range in sizes from 25mm to 150mm diameter – suitable for JAVO potting equipment

Made from high wear resistant polyurethane

with metal shaft and cutting tip – substantially increases production life (especially in abrasive materials such as those used in Australian potting mixtures)
It is more durable than nylon due to the high sand content of potting mixes in Australia

Many tests and time have proved that they can drill the soil in hundreds of thousands of pots with a minimal amount of wear

Australian Made with quality assurance
For more details about C-Mac's Javo Soil Drills, call us or ask a free quote.
Jarvo Soil Drills Price:
Click here for "Plant & Equipment Finance"
Contact us on 02 9631 6000 to make an enquiry OR