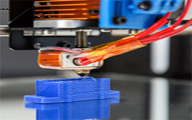 With the increasing number of companies that offer 3D printing services, it can be difficult to find the best service provider that suits each customer's specific requirement. Factors such as quality, value for money, service, reliability, etc. should all be considered when choosing a 3d printing service supplier.
Before making any decision, it is vital to evaluate and identify your preferences. Today, there are a lot of advances every month when it comes to 3D printing. Thus, it is important to know how the newest innovation works in 3D printing.
A strategic approach is needed in order to make the right decision. To do this, here is a guide on how to choose the best 3D printing service provider. Read on below.
The service provider should use suitable materials
As a 3D printing service provider, one should meet all the necessary requirements of the clients. Since different materials have different characteristics, it is crucial that the manufacturer knows the differences, which material suits which application and product. A wide range of material options and quality of materials from different sources are be available, not necessarily all are of good quality..
Provides solution to every 3D printing needs
The best and most effective manufacturers are those who can provide services and advice that will meet the needs of their customers, but also potentially exceed their expectation. For instance, if a client has an urgent job to be done, choosing the right service provider that will offer the fastest lead times at a reasonable price rate is a wise decision. If a manufacturer has just one 3D printer there could be a long ques and lead times.
To be successful in 3D printing, the service provider should fully embrace and use new technology. Nowadays, advancements in 3D printing such as printing with metal, 3D printing in the construction industry, etc. are becoming well known. In addition, the manufacturer should have competitive advantages and knowledge in terms of these advancements.
Being able to iterate with 3D printing
Apart from innovation and creativity, the company that provides 3D printing service should consider the iterative process. Iteration is the method of repeating a process until the desired goal is achieved.
In this process, a product design is developed in many stages. Firstly, a draft of the design is created. The initial design is then tested by a small group of users. Any problems that may arise are noted and analysed, followed by re-design and printing improvements. This process is repeated for a few times until the final design is ready for production. Engineers who have been manufactures for a long period of time with years of experience can minimise or reduce the number of prototypes needed as they generally have a good mechanical aptitude and knowledge of how things work.
Besides this, it would be a great idea to have several choices for 3d printing suppliers. In this way, the best service provider can easily be recognised. Characteristics of each supplier can also be emphasised in order to clearly see their strengths and weaknesses. Like test driving cars, some outperform others yet other have special features.
Attributes of a potential service provider for 3d printing
There are some attributes that a good 3D printing manufacturer should have. To help business managers choose the best one, below are the important features they should possess.
Pricing is sometimes one of the main considerations when it comes to choosing the best 3d printing service provider. Check on the supplier's pricing structure and compare it with other manufacturer's pricing. While considering the cost is necessary, it should not be the only aspect to consider when choosing an ideal supplier.
Provides quality and fast services
A good vendor should offer high-quality 3D printing service to their clients. They should also complete a specific project successfully in a promised given time frame.
Companies that offer 3D printing services should be able to consistently offer services that meet clients' specific demands. To achieve it, they should have good resources, smooth procedures and skilled staff in-house.
Excellent Customer assistance and communication
Having good customer support with excellent communication skills and maintaining the high standard of workmanship is always challenging. The first step would be to find a service provider that understands the clients' business goals and is willing to strive and achieve them.
Apart from advantages from a good service supplier stated above, they should also have the following characteristics:
Provide short lead times

Flexible in their approach

Trustworthy and do what they say

Collaborative and provide what you require

Customer-based operation

Identifying possible service providers
Finding 3d printing service suppliers can be easy if a shortlist is used. In this list, you can narrow down their options in order to choose the best manufacturer.
To eliminate the ones which are not suitable, it is vital to know more about them. Here are some knowledge that are helpful.
1. Take a closer look at the service provider's profile
It would be of great help to research on the service provider's profile through social media, search engine such as Google, Yahoo or Bing. To find the best service supplier, it is essential to ensure that they have a good reputation and appear to provide quality 3D printing services.
2. Read testimonials from previous customers
Try to look for testimonials and reviews from the supplier's previous clients. Moreover, asking friends and business acquaintances about their thoughts and honest assessment on that 3d printing service provider.
3. Evaluate the 3d printing service provider
Assessing potential 3d printing manufacturers can be helpful in order to make a correct decision. To do this, a checklist can be used. Below is an example:
What are the materials available for 3D printing?
Is design assistance services available?
Are they experienced manufacturers
Does the service provider offer multiple 3D printing techniques?
Does the 3D printing machine produce good quality prints?
Is there customer support available?
What are the 3D printing technologies used?
What is the lead time?
How good is the price comparing with other companies?
Conclusion
Finding the most suitable 3D printing service provider can be challenging. There are a lot of factors to be considered in order to find the best one. If time provides leave a testimonial to help others select the best manufacturer. With the recommendations and tips provided above, I hope this has helped in choosing the right 3d printing supplier for your business.
Are you looking for a 3D printing service provider in Sydney NSW that has all the advantages mentioned above? Then you should look into this 3d printing company located in western Sydney. With competent engineers and experienced designers who also use new and advanced technology to make 3D prototypes as well as its advanced 3d printing machine, they may be the ideal supplier you have been looking for.