Precision Components Manufacturing Service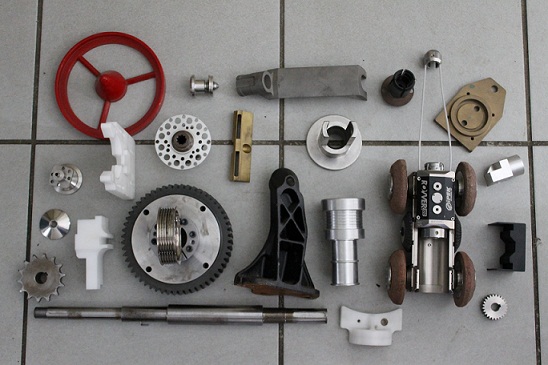 At C-Mac (Sydney based), we provide various services from simple CNC precision machining to reverse engineering your product sample to the original or a improved specification.
C-Mac can manufacture small and large volumes of components.
Why you need Component Engineering?
Machinery Components will wear during the machine operation and gradually it will go out of tolerance and become worn and damaged. Therefore, you need to have some spare parts in stock for immediate replacement even if it is a standard component or custom OEM part.
It is easy to source standard parts for replacement, but when it comes to OEM components or overseas sourced components, they are not always available. In many cases original components can be quite a few years old when originally designed and manufactured. Machining accuracies are now improved, along with newer materials that were not available originally.
More specifically, your problems could be:
Ordering OEM replacement parts from overseas can have a long lead-time
The cost of the OEM component is too high for your project
Unable to source or find the original manufacturer
Original manufacturer has shut down so part replacement (re-ordering) is not available.
Also, your problems may be:
The machine components keep breaking or wearing out too quickly and need some enhancement to improve life cycles.
Modification on components need to be undertaken to improve the process.
C-Mac Component Engineering Capability
Our team of dedicated and experienced component engineers overcome breakdowns and repair problems economically and efficiently by engineering a "spare part solution" for your equipment, no matter what industry you are in or type of part or component you may require.
3 Axis Lathe In Operation
See C-Mac's 3 axis lathe in operation, making a special "temperature probe brass hex nipple" for a pharmaceutical company. Machined on our Okuma CNC live tooling lathe.
What is C-Mac's advantages for CNC Parts Machining?
C-Mac can reverse engineer a finished component by using the 'worn' original as a template, but also re-engineer it to improve or enhance the functionality of the original component through:
Precision inspection of the existing part at our workshop or arrange a FREE onsite inspection to gather information and data.
Components receive analysis on material and heat treatment before production drawings are made.
Up-to-date 3D measuring and design software allows us to draw the 3D CAD modelling for you.
With over 50+ years of experience, our team can advise design for the best methods of manufacture for your volume of product usage.
Project managing the production, through to assembly, special surfaces finishes and heat treatment.
Component Engineering new or worn components of all types:
Different Gears such as spur gear, helical gear, worm gear, herringbone gears and sprockets
Pins, Pulleys, Fittings, Threading, Rollers; Screws; Shafts and Couplings;
Piston control valves, Brass inserts, Neck rings, Shaft sleeves, Hose connector, Nuts (domed, elbow, lock), Nipples, Nozzles, Sockets, Rods, Bleed screws, Studs, Plugs, Pistons, Rivets, Valves, Spindles, Bolts, Tubes and special fasteners
Component Engineering Materials:
Stainless steel, aluminium, incolloys, copper, brass and bronze, alloy steels, castings and forgings, bronze.
Special Steel, High tensile and hardened steels;
Plastics and engineered plastics, felt and synthetic materials including urethane and rubber;
Composite fibre
Or Contact our professional component engineers and precision machinists on (02) 9631 6000