Breakdown Maintenance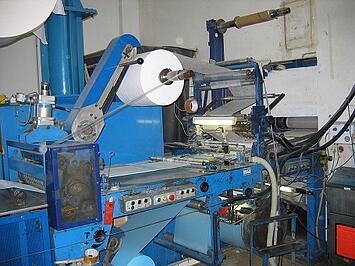 When machine breakdowns occur, the lost income could be tremendous and it can amount to tens or even hundreds of thousands of dollars, because worn equipment can damage other parts and cause multiple damage.
Breakdown Maintenance is when precision components fail and then addressing the issue after the fact. It involves the repair or replacement of equipment and components after they have failed. Breakdown Maintenance avoids the costs associated with inspections and pre-emptive repair.
During the period of breakdown time, income reduces dramatically due to the production interruption, so it is very important to have some spare parts in stock for replacement purpose.
Why use C-Mac Breakdown Maintenance Service
Specialist Expertise and Skills
With OVER 50 YEARS Breakdown Maintenance Experience, we can identify and rectify faults, defects or problems in the machinery components/equipment parts.
Emergency Breakdown Service
C-Mac's dedicated staff always put customers first, and solve their problems by manufacturing the components regularly, within the same day when emergency breakdowns happen.
Short Lead Time
Our Metal Fabrication Specialists and Design Engineers & Draftsman are all in house, as well as the advanced CNC Machinery, making sure that every job is done in a very short turnaround time
High Quality Jobs
As a Quality Assured and reliable company, our customers have kept coming back to us because they have known that their jobs are in safe hands.
Commit to Customers Satisfaction
Every Employee at C-Mac shares in the ownership status and we strive to provide the world class customer service from responding to your inquiry to deliver the products as you want them and on time.
Have an issue in Breakdown Maintenance? Contact us on 02 9631 6000 to make an enquiry OR
Our Breakdown Maintenance Experts will tailor a solution to suit you. FREE Onsite Inspection can be booked by appointment.