Machining Services Sydney
CNC Precision Parts & Components Manufactured In House:
Gears such as Spur gear, Helical gear, Worm gear, Herringbone gear; Sprockets etc
Pins, Pulleys, Fittings, Threading, Rollers; Screws; Shafts including Coupling;
Piston control valves, Brass inserts, Neck rings, Shaft sleeves, Hose connector, Nuts(domed, elbow, lock), Nipples, Nozzles, Sockets, Rods, Bleed screws, Studs, Plugs, Pistons, Rivets, Valves, Spindles, Bolts, Tubes
Machined Products:
Shafts, Transmission drives, turned components, bearings, jigs and special purpose machinery components.
CNC Precision Component Materials
Stainless steel, aluminium, incolloys, copper brass and bronze, alloy steels, castings and forgings, bronze.
Special Steel, High tensile and hardened steels;
Plastics and Engineered plastic, felt and synthetic materials including urethane and rubber;
Composite fibre
Engineering & Gear Cutting Projects
Restoring damaged parts

: Includes Imported Parts, Replacement and Reverse Engineering;
Emergency break down Services: Our skilled and experienced machinists quickly respond to your phone call and go out to help you identify the problem. With a wide range of equipment, tools and materials, most machines can be fixed immediately.
Component prototyping: Help with design and manufacture;

One off jobs:

No job is too small or too big;
Purpose build components: you don't necessarily need to have a sample. (See examples in Photo Gallery).
Onsite Work: Machining, Fabrication, Mechanical and Installation.
CNC Precision Engineering and Gear Cutting Services
Hobbing, Broaching, Machining, Finishing, Grinding etc.
Repetition Engineering and Precision Machining includes CNC Milling, CNC Turning, Drilling, Grinding, , Broaching, Fitting, Splining, Keywaying, Threading, Sawing, Reaming, Tapping, Boring and Gear Cutting
Provide C-Mac with nothing more than an existing part, we will make a same one for you by accurate measuring, material analysis, drafting and manufacturing.
Avoid Emergency Break Downs happening. Advoid production lines stopping with 20 people waiting because of a broken item
Having many years of manufacture experience, our mechanical design services with 3D CAD software is done in house.
With C-Mac's advanced 3d printing machine, different materials can be used and large volumes of products can be 3d printed with quality ensured in short turnaround time.
Not many machine shops like C-Mac have a fully equipped and highly qualified metal and sheet metal fabrication facility in house
Contact our Precison Engineering Specialists for FREE Consultant services on (02) 9631 6000 or email - info(at)cmac.com.au, a visit onsite can be arranged.
Why use C-Mac for your Gear Cutting & Engineering needs?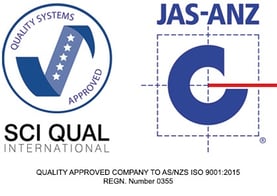 Fast turnaround times – We have a broad and extensive range of modern precision engineering equipment and dedicated staff to man them meaning your products reach you in double-quick time.
Specialists in customer service – To say we have knowledge of the industry is selling us short but we excel at gear cutting & grinding.
Quality in workmanship – We provide exactly what you ask for, when you ask for it. Our CNC Engineering specialists and engineering team take huge pride in their work.

Invested interest - ALL staff from cleaner to manager having ownership status in the business meaning we are all eager to please customers.
If you have any CNC Precision Machining issues then email or make a phone call
For frequently asked questions about C-Mac see our FAQ page.
Call us on (02) 9631 6000 for FREE Quotation or