Vacuum Dehydration Oil Purification System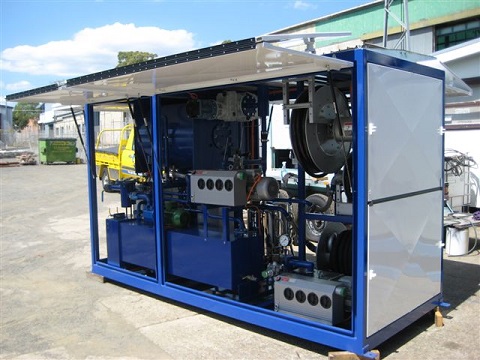 C-Mac's Transformer Oil Purification Equipment (IOT)
C-Mac has been the leading provider and manufacturer of high-quality oil purification machine for over 50 years. We supply innovative and versatile machines to treat transformer oil, so the downtime of transformers can be minimised.
Two companies have come together to provide the best possible equipment and solutions for cleaning insulating oil.
C-Mac Industries

– New equipment sales Ph: 02 9631 6000
Why choose C-Mac's Vacuum Dehydration Oil Purification System and Services?
Reliable

– C-Mac is renowned for our transformer oil filtration equipment (I.O.T) and we provide quality in-house components for the IOT units. Our team of skilled and knowledgeable engineers ensure consistent and accurate results from our equipment.

Highly customisable

– Standard and customer specific designed transformer oil purification equipment are both available at C-Mac. Also, with the extensive PLC, mechanical and electrical design experience of Stanton Engineering as well as C-Mac's capabilities (see below) enables customising the equipment to meet the customers' specific requirements.

Excellence

– With our extensive manufacturing facilities in sheet metal & fabrication, engineering & gear cutting, manufacturing design & drafting capability, C-Mac can manufacture quality Australian Made "Transformer oil Filtration Machine".

Time

– Completed IOT's in a short lead times without sacrificing its performance and quality.
For further details about the Vacuum Dehydration Oil Purification System, you can contact C-Mac now. You can also see our FAQ page.
Need a FREE Quotation: Call us on (02) 9631 6000 or