Transformer Oil Filtration Equipment Gallery
Insulating oil must be kept in good order for power transformers to operate efficiently. C-Mac manufactures quality transformer oil filtration machinery to cater for the needs of the transformer industry.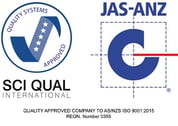 For over 50 years our excellent transformer oil filtration equipment has ensured the life time of our customers' transformers have been maximised.
C-Mac have well-trained and experienced engineers, numerous differently skilled tradesmen as well as electricians that can look after your transformer oil filtration machinery. Our advanced manufacturing equipment and large facilities provides easy access that assists us to resolve any complicated maintenance issues.
Transformer Oil Filtration Equipment & Services
C-Mac is renowned for our excellent customer service and short lead times when it comes to completing our jobs. In addition, we provide on site support and quick response to our customers and Inquirers.
We also have the capability for equipment customisation to meet your specific requests. C-Mac's most advanced "Part ID" system can save you precious time when ordering replacement parts for the Transformer Oil Filtration Equipment.
The gallery below contains photos of Transformer Oil Purification, Transformer Oil Filtration Equipment (IOT), and IOT Equipment Maintenance. You can click on each image to see more of our products and services.
If you are interested with our Transformer Oil Filtration Equipment, you can talk to our Insulating Oil Treatment Specialists. Call (02) 9631 6000 OR